ITONBOARD: Build your future
Find out if your dream job is in the IT industry. Without any costs and without prejudices! ITONBOARD is a career orientation program for everyone, whenever and wherever you want.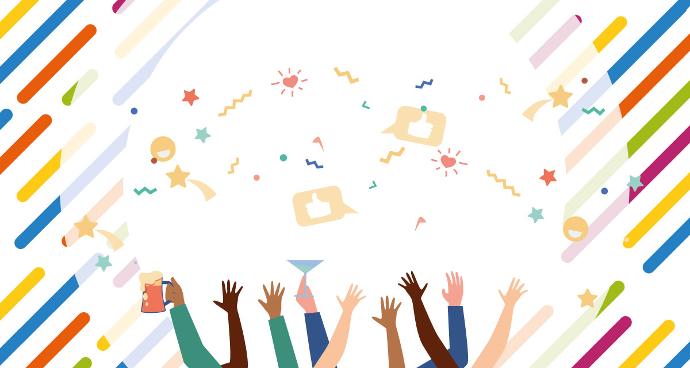 We closed the year 2022 with the official Go Live event dedicated to our career guidance program ITONBOARD. The program contains valuable educational products for young people to provide them an overview of the professional opportunities in the IT sector and especially in open-source web development. The different educational tools are available for free and aim to offer students everything from a fun career orientation experience to an interest test, in-depth e-learning, and blended remote internships all under one roof.

WHAT MAKES ITONBOARD SO IMPORTANT?
Europe is affected by both youth unemployment and a shortage of skilled workers. According to the European Commission, good education and a smooth career entry are key factors to stop this critical situation.
We have made it our business to accompany young people throughout Europe step-by-step and to make them aware so that they get to know and learn to love both the IT industry and the opportunities offered by open-source technologies. At ITONBOARD, students between the ages 12 and 16, teachers and IT companies will find everything for IT career orientation in one place – and completely for free:
IT career interest tests,

In-depth e-learning courses for students,

An escape game,

A guideline to conduct an ITONBOARD project week in schools for teachers,

A guideline to perform »blended remote internships« for companies ,

An internship exchange portal.
Get more information about the single components on the project website

Find your perfect playing ground! Explore your interests and discover your strengths in as little as 15 minutes, so you can make the right decision.​ Learn more about it.

Get insights! What does a web designer, a programmer or a project manager do? Learn more about it with our online course. ​Learn more about it.

The Project Week Guideline
Deepen interest! A guide containing a detailed concept for a project week (or days) at schools on the topic of IT career orientation.​ Learn more about it.

The Remote-Internship Guideline
Onboard your interns! Internships are perfect for finding young talents. Learn from entrepreneurs and experts, how a blended remote internship can work.​ Learn more about it.

The Internship Exchange Platform
Find your interns! For students, internships are crucial as are interns for your company. Sounds like a match? It is! So don't hesitate – simply register and find your next intern from anywhere in Europe.​ Learn more about it.

We would also like to introduce a new project, which is funded by Erasmus+: TechnoVET.
What is this project about?
This project aims to advance digitalization in the field of vocational training. The project is specifically focused on the changes brought about by the pandemic in the three following areas: technology, soft skills and administrative organization. Digital competences are one of the key factors, which are particularly important for a successful integration into the labor market. Thus, we intend to support citizens in their personal and professional development.
We are also very proud to continue our collaboration with our partners from Germany and Spain, who are Interaktiv GmbH an IF Center. Stay tuned!

Do you have a question or a specific request?