Our report of the Open edX® Conference 2022
"Shaping the Future of Education Together" was the claim of the Open edX® Conference 2022, which took place from April 26 to 29 in Lisbon, Portugal and was hosted by the Nova SBE, Fundação para a Ciência e a Tecnologia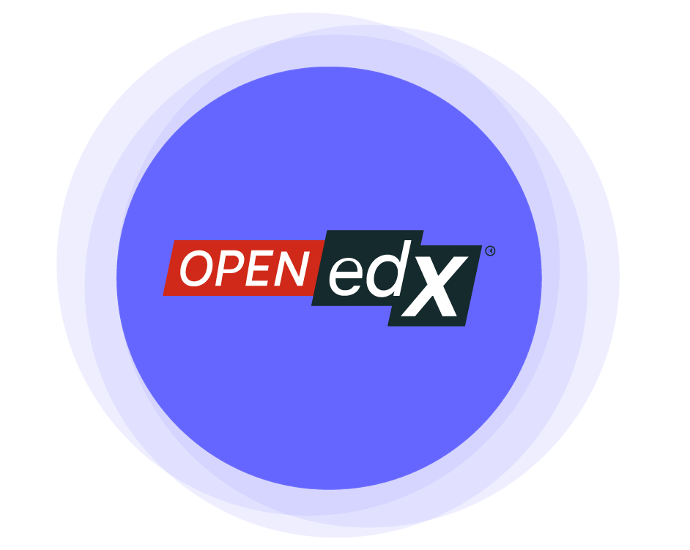 Education is not about thinking like the herd
Education is about helping every student to succeed.
Andrew Ng, (Founder & CEO of Landing AI, Founder of https://deeplearning.ai, Co-Chairman, and Co-Founder of Coursera)

​
Our experience participating in the in-person Open edX® Conference 2022 after about 2 years of strict restrictions due to the pandemic, has been astonishing. The direct and spontaneous interaction and networking between well-known and new faces of the Open edX® community members were more relaxed, more creative, and more productive than ever before. Since the last in-person conference in San Diego, two major virtual events have been successfully organized and run, but we have realized that the live events are still by far more intensive and effective experiences. Three of our team members attended the conference live in Lisbon, Portugal, and could focus on three main topics:
Instructional Design

Product & Marketing

Development
The call-to-action of this year's conference was: "Build the Open edX® narrative to the next level".
The event started with the traditional speech of Anant Agarwal, co-founder and community voice of edX, where he presented his keynote and outlined the goals. We were all eager to meet the merited MIT professor and to listen to his talk in which he presented the trends for a learner-centric university:
Broad adoption of online, lifelong learning

Growth of modular, stackable learning

Shift to blended learning on campus

Mapping learning to career relevancy
Of course, we have also collected some of the most impressive moments for you:

Further, he was talking about the broad adaptation of online, lifelong learning, especially in the past two years:
74% of students strongly or somewhat agree that they prefer having online learning options in a post-pandemic future

(source digital Learning Pulse Cengage)

53% of faculty strongly or somewhat agree that they want to teach some courses in a completely online format

50% of all employees will require re-skilling by 2025

(source: The future of Jobs Report 2020)
When we returned back home after three days full of new experiences, new impressions, and new information, we asked ourselves one question:
What are the main takeaways and highlights from this year's Open edX® conference?
Regarding Product & Marketing Stefania Trabucchi, Managing Director of Abstract-Technology told us:
First, it was a conference where the community was clearly in the focus. Many new working groups were built during the past years and months, and they wanted to show what they do and what they have achieved so far. All the teams work very hard, and they have set ambitious goals and objectives, that they plan to accomplish by the end of the year. We were presented with various proposals from a public available demo server and Micro Frontend (MFE) to a comprehensive data analytics solution and the core contributors program. Not to mention an incredible number of ideas and new things in pipelines, such as the Product Working Group Slack Channel, the Open edX® Roadmap, and the Open edX® Product Management wiki.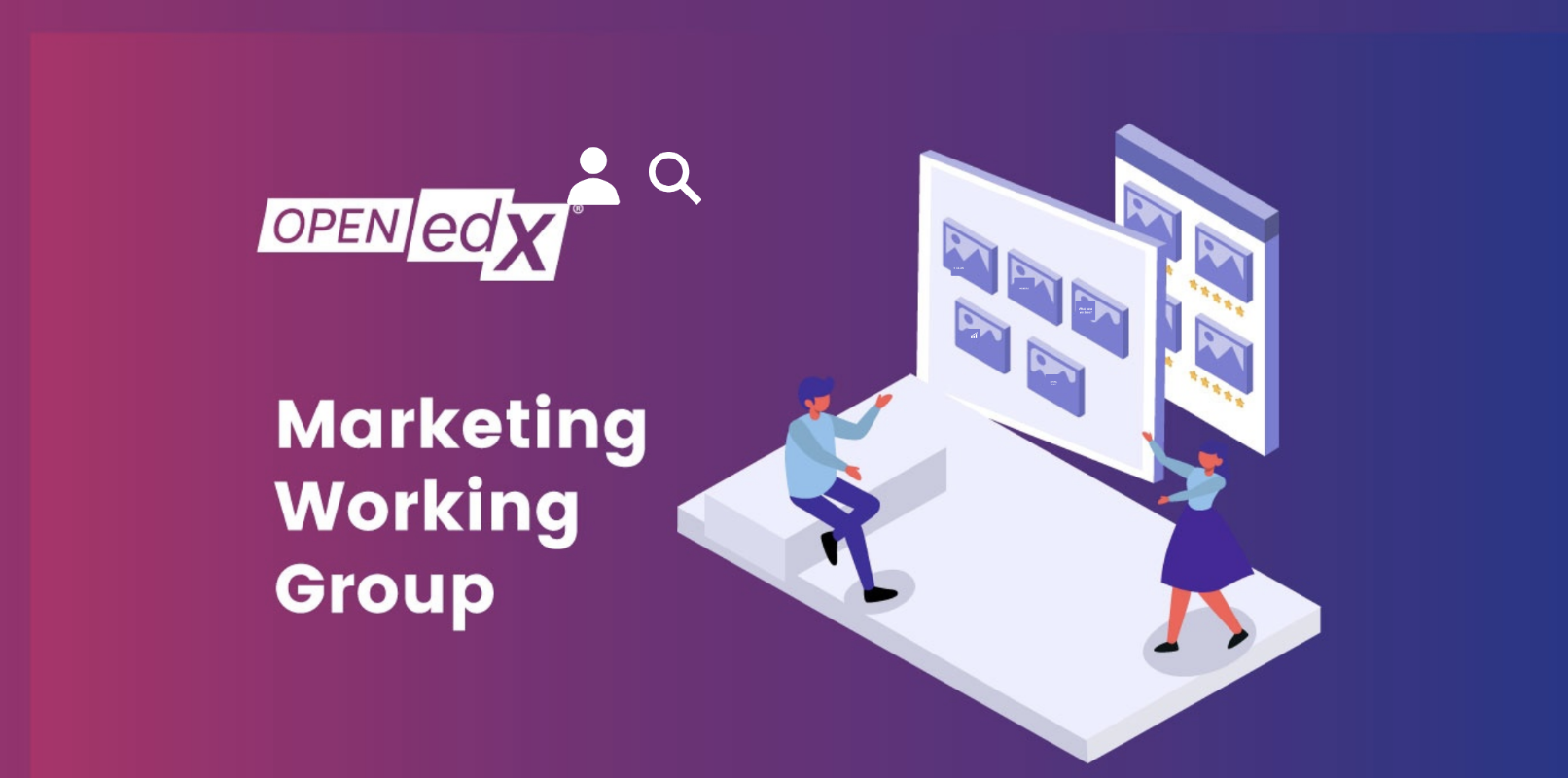 ​
The conference opening talk "The State of Open edX®" presented by Ed Zarecor was very important because after the acquisition by 2U, edX is now a for-profit solution and Open edX® fell under the control of tCRIL and the community, who will together evolve from the niche solution to a strong solution.
What role will tCRIL have in the Open edX® project?
Steward the Open edX® platform, open-source project, and software ecosystem;
develop and maintain critical areas of the platform as a member of the community;
through the day-to-day things that the open-source project requires to ensure that the project is vital, inclusive, and sustainable;

Also interesting that:
OpenCraft presented a new, very modern theme package for the Open edX® platform;
​
Alausneo presented an Integration of a WordPress instance with an Open edX® platform as an alternative to e-commerce.
​
The presentation of Tobie Langel, in which he talked about the communities in general and what kind of community the Open edX® community is. He explained that community-driven open source projects are a combination of open source license, open governance, norms, and practices that enable open collaboration on a level playing field. This matters because the community-driven source is: "frankly a lot more fun, more resilient, and safer to adopt and helps create better software".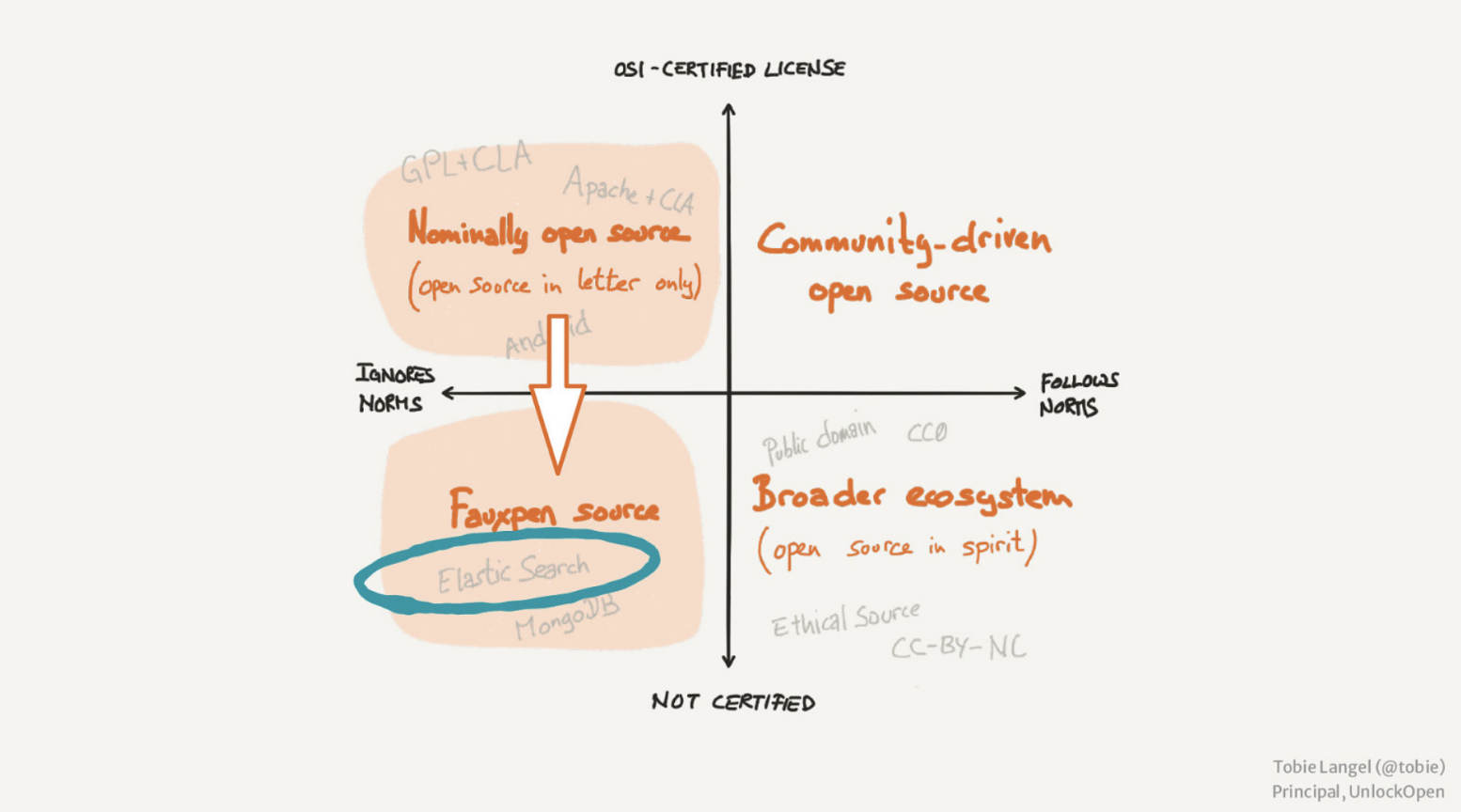 We also want to highlight the talk by Paula Marques from NOVA (School of Business and Economics and the Head of Innovation at Marcer). Her talk was very inspiring for all attendees. As she said: "Learning cultures are still the exception rather than the norm". Only 10% of organizations were able to create learning cultures.
​
Last but not least, Eden Huthmacher from tCRIL and Stefania Trabucchi from Abstract-Technology interviewed Sergey Movchan, CEO of Raccoongang, an Open edX® platform provider from Ukraine, and asked him to talk about the incredible project their company is working on, supporting secondary schools in Ukraine with the Open edX® platform for distance learning. Read more about it in our blog post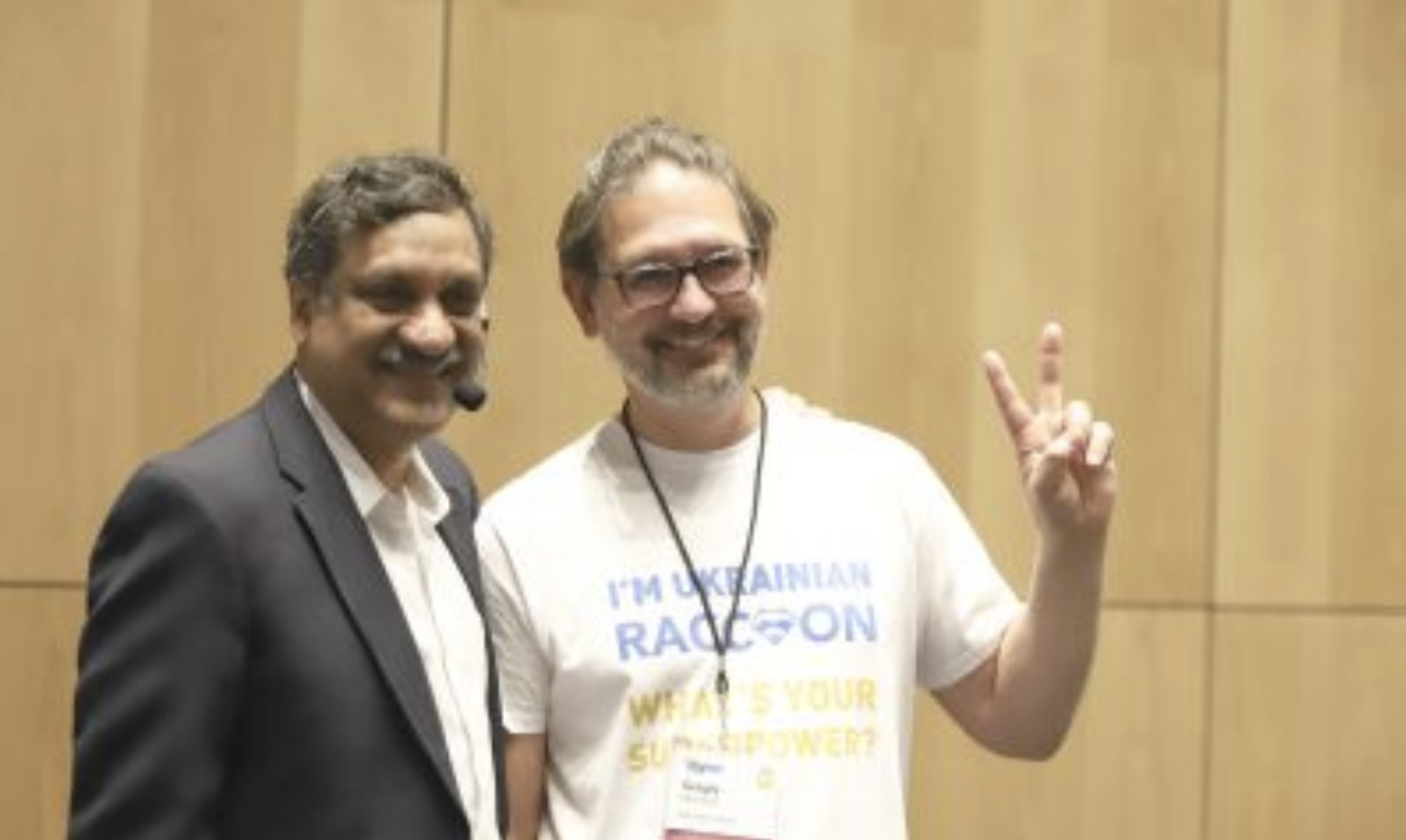 Regarding Instructional Design Ilaria Botti, Instructional Designer at Abstract told us:
In my experience, there has been a comprehensive description of the learning landscape that we have to deal with after the pandemic situation. First of all, one of the big shifts that we knew - the "learner-centric approach" - now is a reality, and It requires a change at any different stage of the design process. As Anant Agarwal reported, 74% of students prefer having online learning options post-pandemic and 53% of faculty want to teach some courses in a fully online format. These data combined with some other important trends, like the hybrid or flex-instruction models or the opportunity to leverage the employees' careers by achieving their online credentials, are a starting point to reimagine the learning experience. How can we do that?
Some different experiences of using the Open edX® platform in the EU and Latin America to offer MOOCs and SPOCs (small private online courses) showed us a third-generation approach to online learning. We need to diversify learning opportunities and reach a broader audience so that this will have an impact on the pedagogical model. For example, including a 'boot camp' at the beginning of the course should mean for learners to get confident with the online environment tools as well as with the process of assessment and communication into the course. Moreover, there are two main ways to measure the learners' participation in a course (collecting data):
the quantification of watching videos and doing exercises;

the visualization per SPOC, section, student, and global.
This will not only lead to an increase in students' awareness and engagement, but it will be fundamental to adapt the teaching strategy on-the-fly and for the continuous assessment of learners.
Making learning data a valuable resource for personalizing education paths has been at the center of Quitterie Lucas' talk. At the France Université Numérique (FUN), they built a data architecture to embed adaptive learning in their LMS. This means that they want to provide a customized learning path based on the learner's profiles (interests, successes, facilities).
In a self-paced or an instructor-paced course, designing the best learning experience for all people is always the master goal. As we know, the merger of edX and 2U also means that we will use insights and capabilities to build a unique framework, the 'Learning Experience Framework' (LXF). The LFX, as Ben Piscopo explained, is based on three fundamental pillars:
Feel

, feelings, attitudes, and beliefs impact learning;

Do

, students learn best by doing;

Think

, students learn best by thinking about what they are doing.
Following this framework, if we want to learn, we have to practice and apply the knowledge. An instructional designer needs to consider this principle and try to use the right 'wording tools' to create an engaging learner's flow. For example, using labels before an exercise like - RECALL, WATCH, READ - allows students to take action and stay focused on the topic. So, there are different learning design strategies (universal design for learning, active learning, peer learning) and our effort has to be to find creative and flexible solutions to integrate different contents in an online learning environment.
Regarding the contents and format to use in a wide range of courses and programs, there is also a new trend: the podcasts. They can be embedded in the course's About page or inside the course's sections and as the research conducted by Asaf Weiss from Campus-IL showed us, they have to be 25 minutes long at most. The key elements to transform an online program have also been listed by Ratan Deep Singh from Skill-Up technologies:
the importance of instructional design and pedagogy;

Hyper customization to offer personalized paths;

Using technologies to understand learners;

Enabling learning communities;

Emulating the real world (metaverse experiments):

Building a custom learning support.
Finally, we have a powerful tool like the Open edX® platform with different features available, we can use data-driven techniques for course design and assessment to prevent cheating, as Mary Ellen Wiltrout from MIT digital learning lab showed us.
Regarding Development Serhii Kostenko, IT Administrator at Abstract told us:
tCRIL announced at the conference that they will now release a roadmap for future releases, in which the backlog and the priorities will be defined to make it easier for the entire community to follow the updates and changes.
One of the key changes that await us in the subsequent releases is micro frontends. Dividing the usual frontend into modules will allow us to customize the platform on a deeper level and provide more flexible responses to learner and course staff needs.
Also, the outdated code incrementally replaced by adding micro frontends will attract new community members to develop their own micro frontends, hence expanding the set of available modules.
Additionally, a new version of the LTI tool was demonstrated, wholly rewritten with an emphasis on security, which allows content providers to rely more on content reuse across platforms.

Let us empower your organization to achieve educational excellence and drive innovation in the ever-evolving digital learning landscape
​