Our highlights from the ​Open edX® Conference 2023
Our report of the Open edX® Conference – March 28–31, 2023 Boston, USA, Hosted by MIT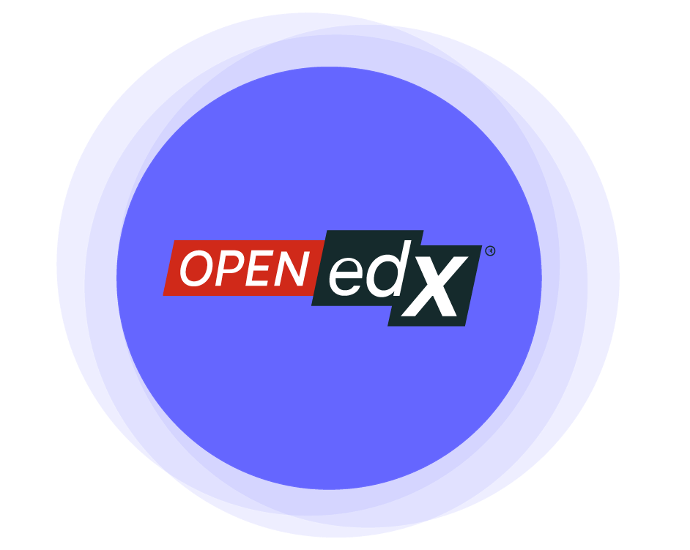 'THERE IS A VERY REAL POSSIBILITY THAT NEW LEARNING EXPERIENCES MADE WIDELY ACCESSIBLE ON THE INTERNET WILL DISPROPORTIONATELY BENEFIT THE AFFLUENT, WHO HAVE THE FINANCIAL, SOCIAL, AND TECHNICAL CAPITAL TO TAKE ADVANTAGE OF THESE NEW OPPORTUNITIES'
Justin Reich (Mitsui Carrer Development Professor MIT)

The Open edX® Conference 2023 provides an excellent opportunity for all of us, the community, all the experts and organizations involved in online education to network, share best practices, and learn about the latest technology developments in the e-learning sector. Some of the topics discussed at the conference included:
Innovation in online learning and the future of education

Open edX® platform updates and new features

Best practices for building and launching online courses on the Open edX® platform

Improving learner engagement and retention in online courses

Strategies for designing effective assessments in online courses

Insights and case studies from organizations using the Open edX® platform

Accessibility and inclusion in online learning

Integrating emerging technologies into online learning environments
Furthermore, one of the most demanded topics of this year's conference was ChatGPT and its implication on e-learning. Artificial Intelligence (AI) and machine learning are changing education: automating various crucial tasks, including administrative functions and test evaluation for teachers; or personalizing learning based on the student's comprehension level, on their interests, and learning difficulties. We are at the beginning of a transformative process and we are discovering the impact AI could have on the way we learn.

THE KEYNOTE OF ANANT AGARWAL
As he does every year, Anant Agarwal opened the conference 2023 with a great speech talking about the new "3 Rs" in higher education. In particular, he was talking about a broad adaption of online, lifelong learning, and new important features added in edX like the "Try its" and the "Microbootcamp". Anant compared peoples' learning path with an underground map: you ramp on and off all the time. This means we need to learn with shorter pills and in a very flexible way.
For us and for the community he is definitely the leading figure! Anant is the driving force and the visionary in the whole edX and Open edX® project. Under his leadership, edX has become one of the leading MOOC platforms in the world, offering courses from top universities and institutions around the globe. He has also been a vocal advocate for the democratization of education and the use of technology to expand access to high-quality educational opportunities for people around the world.

This year we had the opportunity to present two different talks at the Massachusetts Institute of Technology (MIT):

How The Open edX® Platform Compares Against the Most Notable Competitors
Featured by our CEO Stefania Trabucchi and Nataliia Vynogradenko, Head of business development at Raccoon Gang.
They showed the strong sides and weaknesses of the Open edX® LMS, based on a client's marketing research survey. As Open edX® providers, we are the first ones to learn from clients about their business needs, problems, and difficulties they have. We understand their pain points and we know how difficult it is to decide which LMS to choose. Thus, we have gathered the main clients' challenges and matched them to the most popular LMSs that we lost clients to.
Watch the full talk here
Image sources of the presentation slides shown: Image (slide 14) https://mashable.com/article/elon-musk-tesla-cybertruck-confirmed-delay; Vector image (slide 3) from storyset on Freepik; Vector image (slide 4) from vecster on Freepik;

Featured by our learning experience designer Lead, Ilaria Botti.
She shared 3 different case studies and their implications for applying Learner personas in an e-learning environment. Originally used in the marketing industry to design advertising campaigns, personas are also a useful tool for designing learning materials. In the world of e-learning better known as Learner personas, they can help instructional designers to understand learners and design for their needs more effectively.

FOR ABSTRACT TECHNOLOGY, THIS HAS BEEN AN INCREDIBLE YEAR!
We have been active in so many working groups - Marketing WG, Translations WG, Front-End WG - to share our ideas and strategy, and to work with such fantastic people with the same visions and goals.Read more about our community involvement in our article here.

For this reason, Stefania Trabucchi was honored for her contribution and strategic direction to the Open edX® Marketing Working Group. In addition, she will be actively working with 8 other members of the Open edX® Technical Oversight Committee (TOC), a committee that provides overall technical direction and governance for the Open edX® project.
Get more information about the TOC here.
Also we recommend watching the interview of our Managing director, Stefania Trabucchi:
Let us empower your organization to achieve educational excellence and drive innovation in the ever-evolving digital learning landscape
​