The Open edX® platform In-Video Quiz XBlock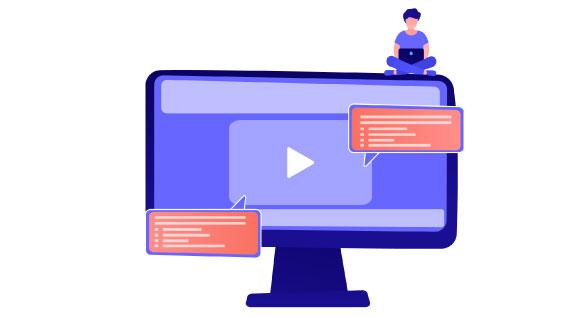 With the In-Video quiz XBlock you can not only increase the probability of active viewing but also the engagement as well as the resulting learning success of each learner.
​
How do In-Video quizzes work?
In-video quizzes allow you to embed each problem type available in the Open edX platform seamlessly into a video at any point. Course authors can easily add custom questions via the authoring tool Open edX Studio.
Benefits of implementing the In-Video Quiz XBlock in your Open edX® platform

The implementation of the In-Video Quiz XBlock may have advantages:
Increasing engagement




Improving the learning experience




Enhancing the learning success ad the performance




Extending the attention span in long videos




Fostering the comprehension of the new learned information

Measuring learner performance as well as interest and understanding
Key features:
Streamlined creation workflow for authors




User-friendly navigation for learners




Unlimited number of questions per video




Unrestricted choice of Open edX® problem types




Only applicable with the Open edX® platform



Analytics
Let us empower your organization to achieve educational excellence and drive innovation in the ever-evolving digital learning landscape
​